It's Halloween and it's time for another EB Ornaments holiday round up! This time we perused through 100+ pages of Unique Halloween Ornaments for sale on Etsy and found seven ornaments to be our favorite picks! If you missed our last favorite picks for Unique Christmas Ornaments then do be sure to check it out!
A Hand Painted Glass Halloween Ornament done by Ann Lihl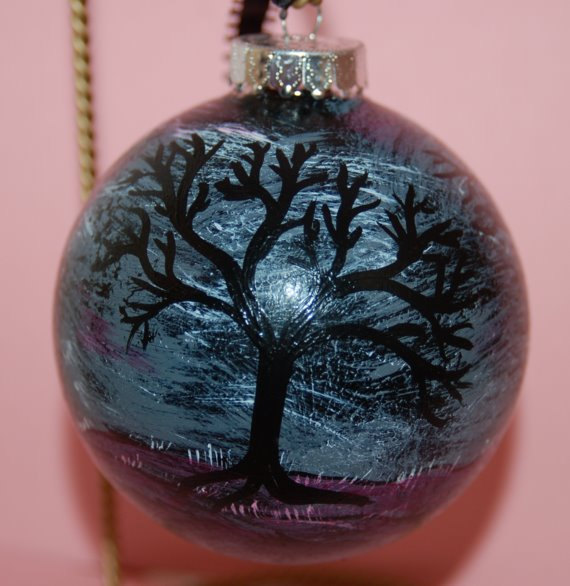 FullyFleecedEwe's adorable Needle Felted Candy Corn Ornament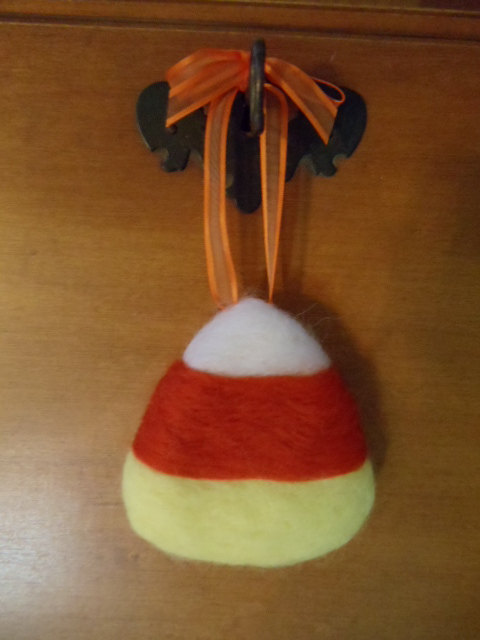 Brandi Bowman's Green Eye Ball Ornament. There are also plenty of colors to choose from!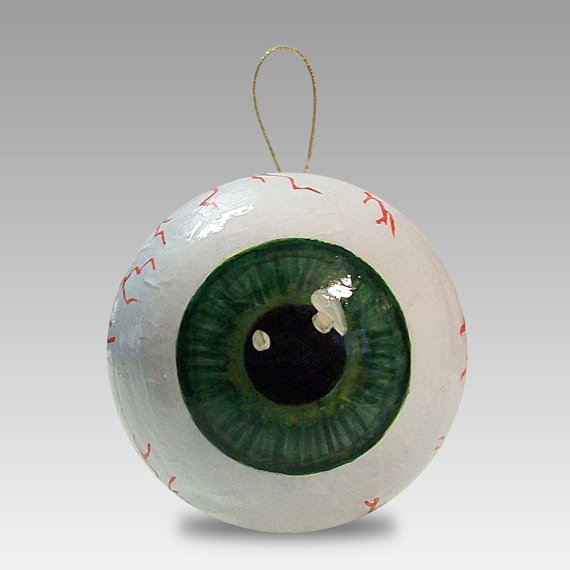 An extremely cute Felt Zombie Pirate Ornament made by ValkinThreads2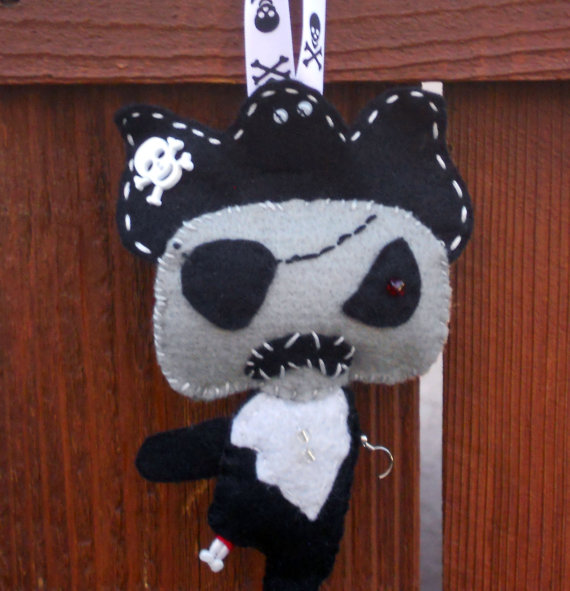 Nichole Leavy made this stunning 3D Halloween Ornament!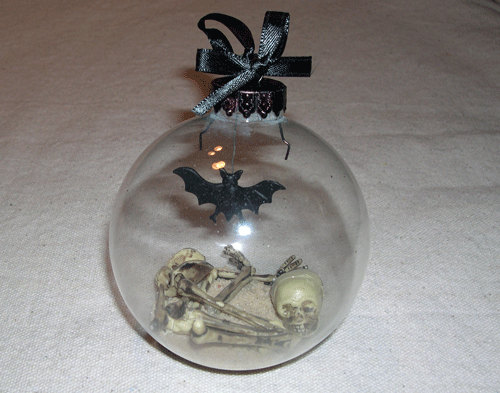 A spooky one of a kind Pumpkin Ornament made by Amy Short!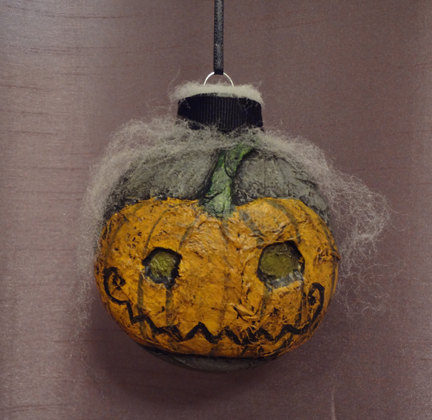 A spectacular Landscape Scene Gourd Ornament was created by Lynda Mihaly!